Some days ago we showed you half of the forces ready for battle. It's time for an update, just to let you know the work is going on:
The Milanese right wing
And the other half of the defenders: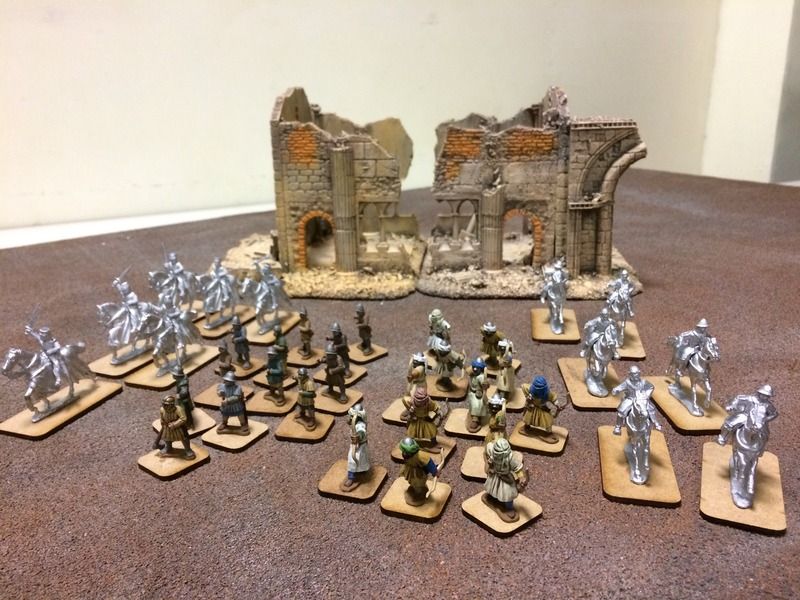 Imperial reinforcements
Meanwhile, I have start working on the bases for the whole armies. It's quite time consuming but I hope to obtain an homogenous effect to tie all the miniatures together. The same technique and colours will be used for the terrain elements as well.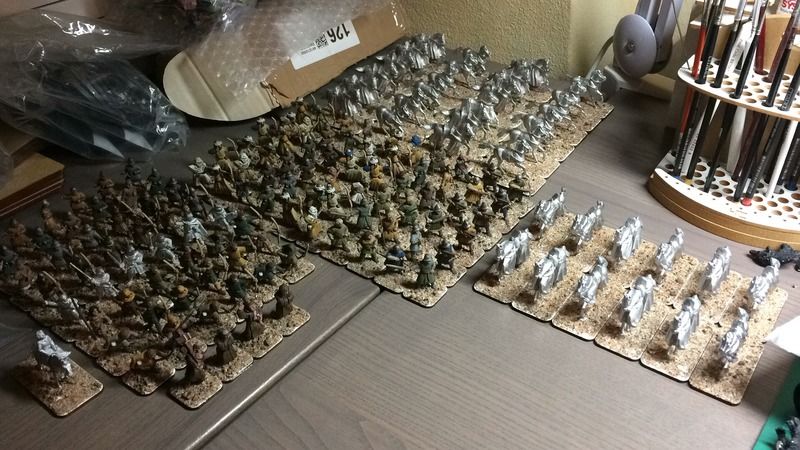 Everything based, colours next.

More photos of one our playtesting attempts soon, together with a digression on the miniature manufacturers available for the period (sadly, not too many).